home banner
Activating the world one street at a time
Step-1
What is Buskerdues
We are an online busking site. You create a busk, tell a story about yourself and why you are on here, and our software helps you get seen and paid. Telling your story will help your viewers connect in a deeper way. Our software will connct you to your social network, help you create new connections and be seen by a larger audience. It will also help you get paid live with our QR code. You can even use your page as a Webpage.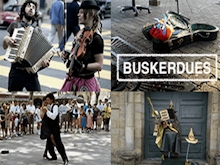 Step-2
How to Sign up
How to Sign up or Register Get a bank account Get a Paypal Account - https://www.paypal.com/ca/for-you/account/create-account -Input your address -Write minimum 50 words short bio intro about yourself -Write 250 words for your long intro this helps you get discovered on the internet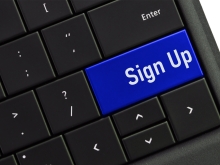 Step-3
Design your Busk - FILM & SOUND
Be as original as you can be, unless you are a person who does impressions Practice your performance, and when you are done practice it again. FILMING Pick a time when you can have an audience. Make sure your footage is free of distractions. Film it more than once, and choose the best performance. You do not need a professional camera, a mobile will work. Keep your camera steady, and check that the sound is good enough. Shaky footage is distracting. You do not need professional sound. Just good enough to share your act as best as you can. Super distorted audio may not be the best idea. But it may work for you. This is more about you and how you perform and connect. This is not about DVD audio and video quality. Keep it simple. Make this about your performance. See our video on shooting your busking video here. -------------------- We wish you the best. Send us an email if you are having troubles.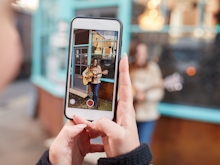 Step-4
Tell us your Story - Make your second video about you and your journey
Telling us your Story helps us connect. Write out your story...why you are doing what you do. How you got into this. What keeps you inspired and excited. Let us connect with you. Find photos or images of things you love. People you love too. (remember to get their permission if you film them) Make all of this into a story board, so you can tell it in under 4 minutes. We do not encourage videos longer than 5 minutes and may take it down. Also please refrain from swearing, insults, threats, demeaning actions, and other non positive non- encouraging behaviour. You can increase the quality of this video if you have the means to do so. But again it is about you telling your story. Keep it simple. Keep it sweet. Let your heart out. Be positive, be honest. And remember do not disclose any personal information about you like your address, phone number and email. If you do your video will be removed.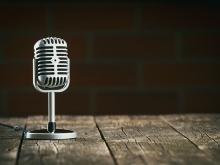 Step-5
What you can say and what you can not
Use only your first name or a nick name/pseudo name for your public name. Do not mention your email, phone number, address, or post yours' or others peoples, or users personal information. If you do, your busker account will be suspended and may be deleted. We don't want to be the speech police, or judge you on your taste, likes or dislikes. However in your videos, written bios and stories on Buskerdues, we do not encourage the following behaviour: swearing, racial slurs, insults, ranting, demonstrating harm or out right harming of others, or harming of animals. Do any of the above mentioned behaviour on Buskerdues, and be warned that your entire busk may be taken down, suspended, or deleted, and you will not be compensated for any financial loss, nor will you be compensated for any refunds returned to your supporters, due to Buskerdues suspending or deleting your account. Also if we the owners of (Buskerdues Inc.) do not like your content, written or video, for what ever reason, we reserve the right to take down your entire busk, and/or suspend or delete your account with out notice and without offering an explanation and without any compensation. The idea is not to use the site to harm yourself or others. We do not allow any copyright infringement. It will cause us to take down your busk. We respond to DMCA Take Downs.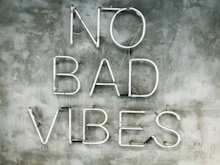 Step-6
Be Visible
4 Share - Be visible- the idea is that you are now able to busk 24 hours a day, and you are not mixed in with all the other stuff that shows up on social media. We Parse you out. Use social media Facebook, Soundcloud, Youtube, Tictoc Anything you can link here And give us suggestions if we need to add a social media platform for you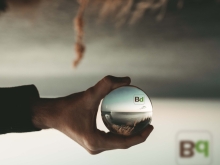 Step-7
Keep on plugging your busk.
If you are quiet you may not get noticed, if you keep on sending your busks out into the world you will get more notice. Make friends with other buskers, collaborate if you can. Support fellow buskers. Give them great reviews they will do the same for you.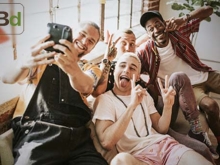 Step-8
QR CODE How to Use BUSKERDUES QR CODE
You can use your Buskerdues personal QR CODE to get paid live, and to let more people see you online. Print in the size you want Test the code with a qr app. Get it made into a sticker if you like. Test the sticker. Make sure you use it when you play live. That way people cant say they don't have any change or small bills for you. They can also see you online later and support you in their own time. Put your code on your cases, into a sign board, at the site you busk, or anywhere you feel is appropriate. Make business cards with it and leave them in restaurants or near where you may be busking live. But be careful, and don't be a dingus with it.